Since its establishment in 2013, Shenzhen-based smartphone brand, OnePlus, has been playing true to its mission to offer flagship-level specs in budget smartphones. Until July 2020, the brand sold its devices only through an invite system. But since they opened up their offers, they are becoming more and more popular among smartphone enthusiasts, especially those who favour budget devices.
OnePlus Phones and Prices in Nigeria
In this post, we'd be looking at the latest smartphones released by OnePlus, their specs, and their prices in various Nigerian online and offline stores.
OnePlus 8T+ 5G Price in Nigeria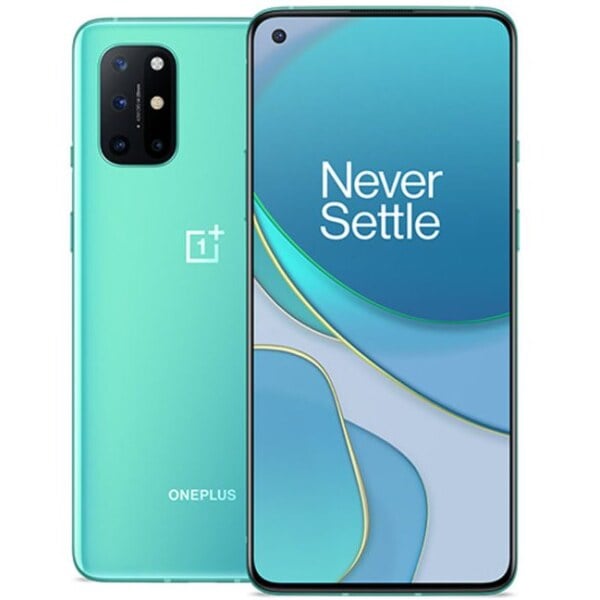 Launch date: October 2020
Dimensions: 6.33 x 2.92 x 0.33 in (160.7 x 74.1 x 8.4 mm)
Screen type: Fluid AMOLED, 120Hz, HDR10+
Screen size: 6.55 inches
Screen resolution: 1080 x 2400 pixels, 402 PPI, 20:9 aspect ratio
Operating system: Android 11, OxygenOS 11
Networks: GSM, CDMA, HSPA , LTE, 5G
Chipset & CPU: Qualcomm SM8250 Snapdragon 865 (7 nm); Octa-core
RAM: 12 GB
Built-in memory: 256 GB
Memory card: No
Main camera: Quad (48 MP, 16 MP, 5 MP, 2 MP)
Selfie camera: 16 MP
Connectivity: Wi-Fi, dual-band, Wi-Fi Direct, hotspot, Bluetooth, GPS, NFC
Battery: Li-Po 4500 mAh, non-removable
Current Price in Nigeria: N320, 000 – N340, 000 (SLOT: N/A, Jumia: N320,000 – N340,000, Konga: N/A)
OnePlus 8T Price in Nigeria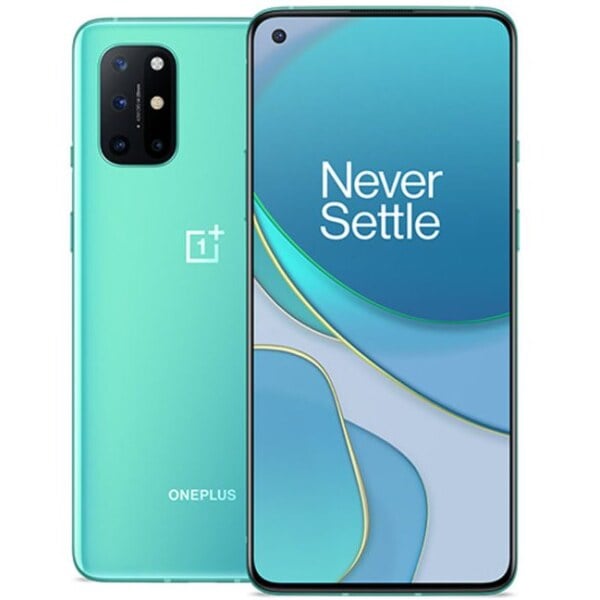 Launch date: October 2020
Dimensions: 6.33 x 2.92 x 0.33 in (160.7 x 74.1 x 8.4 mm)
Screen type: Fluid AMOLED, 120Hz, HDR10+
Screen size: 6.55 inches
Screen resolution: 1080 x 2400 pixels, 402 PPI, 20:9 aspect ratio
Operating system: Android 11, OxygenOS 11.0.4
Networks: GSM, CDMA, HSPA , LTE, 5G
Chipset & CPU: Qualcomm SM8250 Snapdragon 865 (7 nm); Octa-core
RAM: 12 GB
Built-in memory: 256 GB
Memory card: No
Main camera: Quad (48 MP, 16 MP, 5 MP, 2 MP)
Selfie camera: 16 MP
Connectivity: Wi-Fi, dual-band, Wi-Fi Direct, hotspot, Bluetooth, GPS, NFC
Battery: Li-Po 4500 mAh, non-removable
Current Price in Nigeria: N300, 000 – N320, 000 (SLOT: N/A, Jumia: N300,000 – N320,000, Konga: N/A)
OnePlus Nord 100 Price in Nigeria
Launch date: October 2020
Dimensions: 6.49 x 2.96 x 0.33 in (164.9 x 75.1 x 8.5 mm)
Screen type: IPS LCD
Screen size: 6.52 inches
Screen resolution: 720 x 1600 pixels, 269 PPI, 20:9 aspect ratio
Number of SIMs: 2
Operating system: Android 10, OxygenOS 10.5
Networks: GSM, CDMA, HSPA , LTE
Chipset & CPU: Qualcomm SM4250 Snapdragon 460 (11 nm); Octa-core
RAM: 4 GB
Built-in memory: 64 GB
Memory card: microSDXC
Main camera: Triple (13 MP, 2 MP, 2 MP)
Selfie camera: 8 MP
Connectivity: Wi-Fi, dual-band, Wi-Fi Direct, hotspot, Bluetooth, GPS, USB Type-C
Battery: Li-Po 5000 mAh, non-removable
Current Price in Nigeria: N100, 000 – N130, 000 (SLOT: N/A, Jumia: N130,000 – N140,000, Konga: N/A)
OnePlus Nord N10 5G Price in Nigeria
Launch date: October 2020
Dimensions: 6.42 x 2.94 x 0.35 in (163 x 74.7 x 9 mm)
Screen type: IPS LCD
Screen size: 6.49 inches
Screen resolution: 1080 x 2400 pixels, 406 PPI, 20:9 aspect ratio
Number of SIMs: 2
Operating system: Android 10, OxygenOS 10.5
Networks: GSM, CDMA, HSPA , LTE
Chipset & CPU: Qualcomm SM6350 Snapdragon 690 5G (8 nm); Octa-core
RAM: 6 GB
Built-in memory: 128 GB
Memory card: microSDXC
Main camera: Quad (64 MP, 8 MP, 2 MP, 2 MP)
Selfie camera: 16 MP
Connectivity: Wi-Fi, dual-band, Wi-Fi Direct, hotspot, Bluetooth, GPS, USB Type-C, NFC
Battery: Li-Po 4300 mAh, non-removable
Current Price in Nigeria: N190, 000 – N240, 000 (SLOT: N/A, Jumia: N250,000 – N280,000, Konga: N/A)
OnePlus Nord Price in Nigeria
Launch date: August 2020
Dimensions: 6.23 x 2.89 x 0.32 in (158.3 x 73.3 x 8.2 mm)
Screen type: Fluid AMOLED capacitive touchscreen
Screen size: 6.44 inches
Screen resolution: 1080 x 2400 pixels, 408 PPI, 20:9 aspect ratio
Number of SIMs: 2
Operating system: Android 10, OxygenOS 10.5.4
Networks: GSM, HSPA , LTE, 5G
Chipset & CPU: Qualcomm SDM765 Snapdragon 765G (7 nm); Octa-core
RAM: 6 GB/8 GB/12 GB
Built-in memory: 64 GB/128 GB/256 GB
Memory card: No
Main camera: Quad (48 MP, 8 MP, 5 MP, 2 MP)
Selfie camera: Dual (32 MP, 8 MP)
Connectivity: Wi-Fi, dual-band, Wi-Fi Direct, hotspot, Bluetooth, GPS, Radio, USB Type-C, NFS
Battery: Li-Po 4115 mAh, non-removable
Current Price in Nigeria: N250, 000 – N310, 000 (SLOT: N/A, Jumia: N250,000 – N310,000, Konga: N/A)
OnePlus 8 Pro Price in Nigeria
Launch date: April 2020
Dimensions: 6.51 x 2.93 x 0.33 in (165.3 x 74.4 x 8.5 mm)
Screen type: Fluid AMOLED capacitive touchscreen
Screen size: 6.78 inches
Screen resolution: 1440 x 3168 pixels, 513 PPI
Number of SIMs: 2
Operating system: Android 10, OxygenOS 10.0
Networks: GSM , CDMA , HSPA , LTE , 5G
Chipset & CPU: Qualcomm SM8250 Snapdragon 865 (7 nm+); Octa-core
RAM: 8 GB/12 GB
Built-in memory: 128 GB/256 GB
Memory card: No
Main camera: Quad (48 MP, 8 MP, 48 MP, 5 MP)
Selfie camera: 16 MP
Connectivity: Wi-Fi, dual-band, Wi-Fi Direct, hotspot, Bluetooth, DNLA, GPS, Radio, USB Type-C, NFS
Battery: Li-Po 4510 mAh, non-removable
Current Price in Nigeria: N420, 000 – N440, 000 (SLOT: N/A, Jumia: N440,000, Konga: N420, 000)
OnePlus 8 Price in Nigeria
Launch date: April 2020
Dimensions: 6.31 x 2.87 x 0.31 in (160.2 x 72.9 x 8 mm)
Screen type: Fluid AMOLED capacitive touchscreen
Screen size: 6.55 inches
Screen resolution: 1080 x 2400 pixels, 402 PPI, aspect ratio 20:9
Number of SIMs: 2
Operating system: Android 10, OxygenOS 10.0
Networks: GSM , CDMA , HSPA , LTE , 5G
Chipset & CPU: Qualcomm SM8250 Snapdragon 865 (7 nm+); Octa-core
RAM: 8 GB/12 GB
Built-in memory: 128 GB/256 GB
Memory card: No
Main camera: Triple (48 MP, 16 MP, 2 MP)
Selfie camera: 16 MP
Connectivity: Wi-Fi, dual-band, Wi-Fi Direct, hotspot, Bluetooth, DNLA, GPS, Radio, USB Type-C, NFS
Battery: Li-Po 4300 mAh, non-removable
Current Price in Nigeria: N325, 000 (SLOT: N/A, Jumia: N/A, Konga: N325, 000)
OnePlus 8 5G Price in Nigeria
Launch date: April 2020
Dimensions: 6.31 x 2.87 x 0.31 in (160.2 x 72.9 x 8 mm)
Screen type: Fluid AMOLED capacitive touchscreen
Screen size: 6.55 inches
Screen resolution: 1080 x 2400 pixels, 402 PPI, aspect ratio 20:9
Number of SIMs: Pre-installed Nano SIM
Operating system: Android 10, OxygenOS 10.0
Networks: GSM , HSPA , LTE , 5G
Chipset & CPU: Qualcomm SM8250 Snapdragon 865 (7 nm+); Octa-core
RAM: 8 GB
Built-in memory: 128 GB
Memory card: No
Main camera: Triple (48 MP, 16 MP, 2 MP)
Selfie camera: 16 MP
Connectivity: Wi-Fi, dual-band, Wi-Fi Direct, hotspot, Bluetooth, DNLA, GPS, Radio, USB Type-C, NFS
Battery: Li-Po 4300 mAh, non-removable
Current Price in Nigeria: N290, 000
Related